Making Better Healthcare Technology, Together
Lucem Health creates productive, meaningful connections between the data scientists who develop predictive AI models and the clinicians who deliver front-line patient care. This makes it possible to bring transformational, AI-powered solutions from the lab to the front lines of healthcare—and provide clinicians with the context and understanding they need to trust, embrace, and value AI insights in their everyday work to accelerate treatment of early disease.
Our approach is neutral by design. We don't make devices, algorithms, or applications. Instead, we unlock innovation by bridging the gaps between them.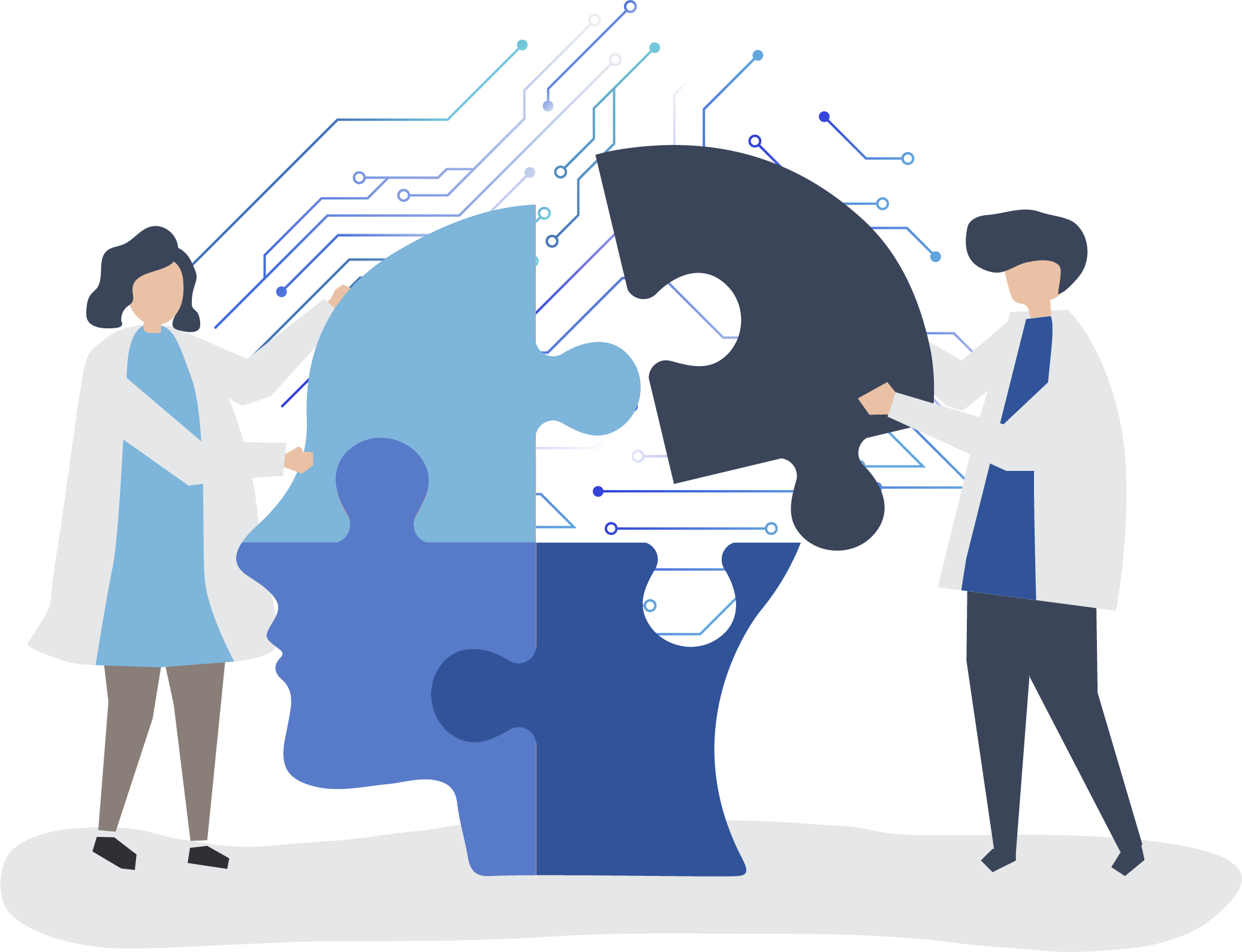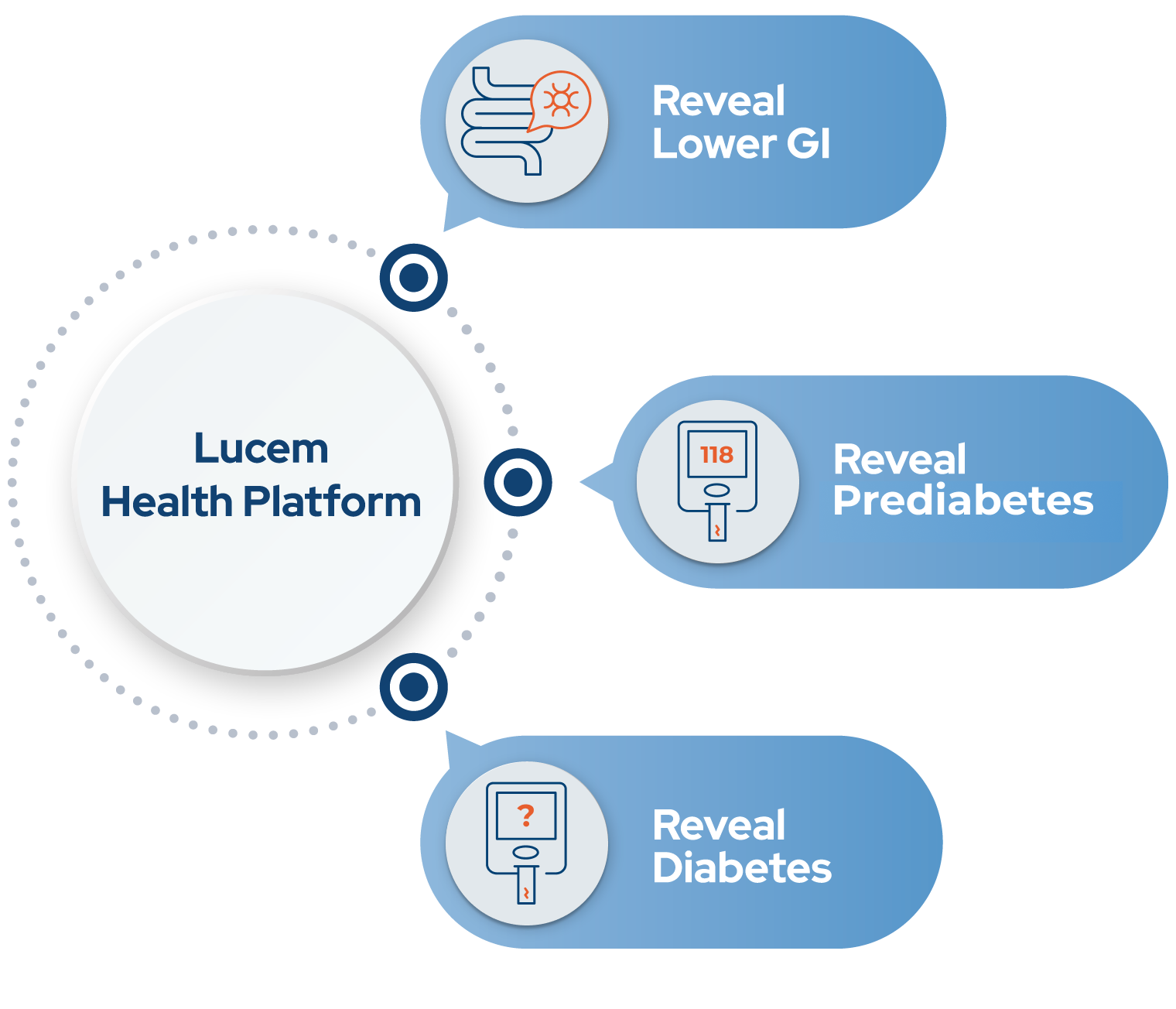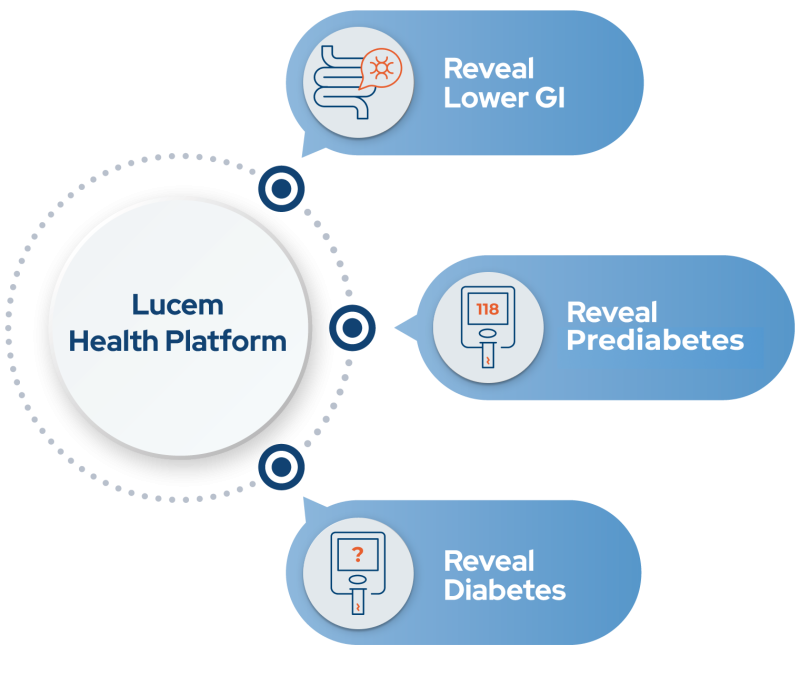 Revealing Patient Health Risks Hiding in Plain Sight
Healthcare providers face unprecedented challenges: staffing shortages, reimbursements that don't keep pace with inflation, growing numbers of patients who skip regular preventive care, and constant pressure to optimize revenues and manage financial risks.
With Lucem Health Reveal providers can focus resources on delivering more proactive care—by leveraging the power of clinical AI. By running advanced, clinical models against existing EHR data, Reveal solutions spotlight patients who could be at risk for serious disease but may not show symptoms or haven't presented for screening, allowing providers to intervene before complications become life-threatening.
Introducing the First Agnostic AI Platform for Healthcare
The Lucem Health Platform takes data from any source, normalizes and connects it to any AI model or algorithm, and delivers the resulting predictive insights seamlessly into existing clinical workflows. By embedding seamlessly into PACS, EHRs, and other data-driven workflows, the Lucem Health Platform makes it easier for hospitals, clinics, and physician practices to build, train, and scale AI models using their own data.
The platform also includes the tools and applications healthcare organizations need to deploy, integrate, monitor, and continuously improve their AI-powered solutions—and make them available to frontline providers in ways that make sense and lead directly to better patient outcomes.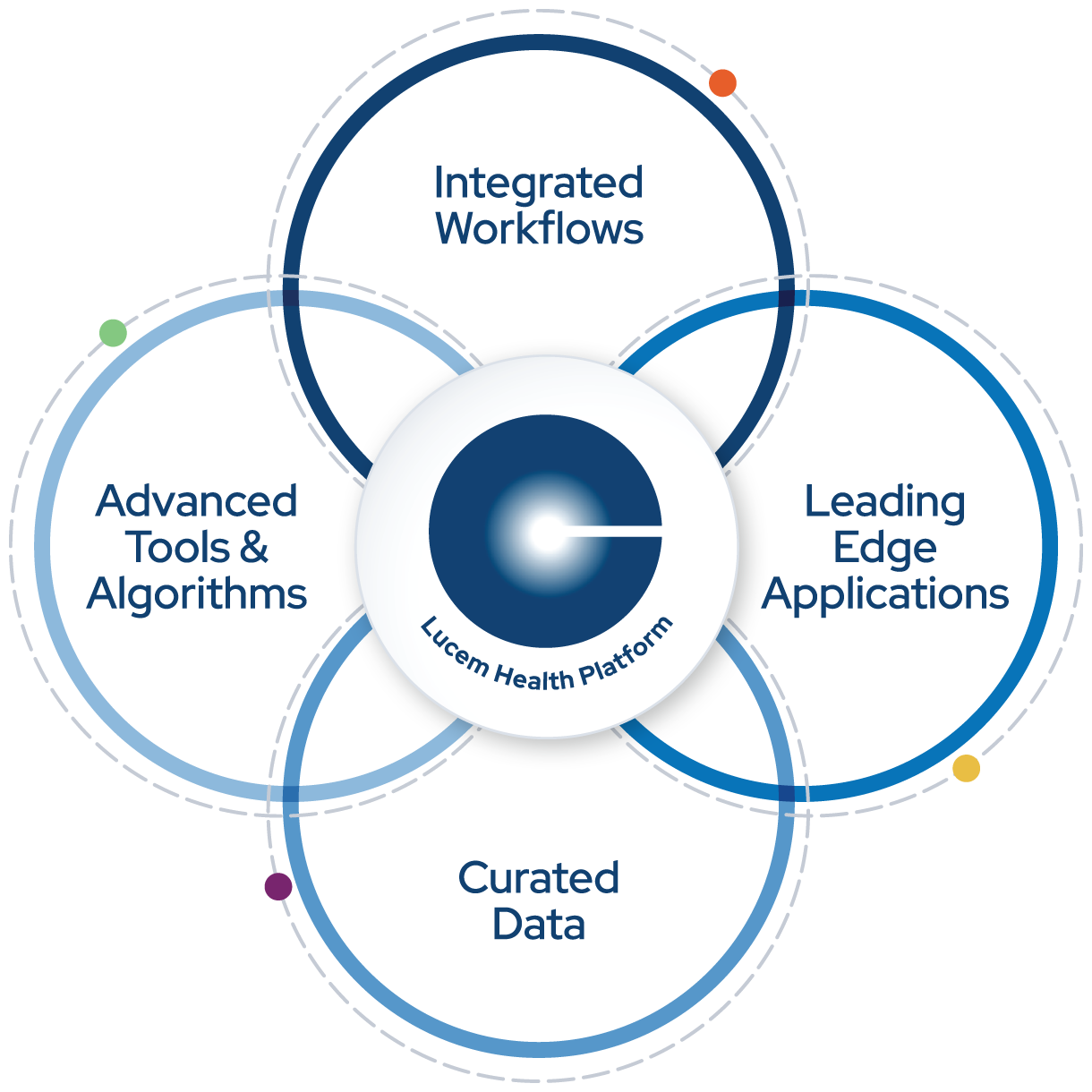 AI-Powered Insights. Human Powered Care
AI technology is ready to transform healthcare. But first, frontline clinicians must grow to trust, value, and embrace AI solutions and the insights they provide. Lucem Health creates that confidence by making trusted AI insights more relevant, accessible, and useful, so healthcare providers can use them to make better clinical decisions, detect diseases earlier, and ultimately reinvent patient care.
Driving Better Outcomes Through Clinical AI
The future of healthcare is about connecting people, places, data, and ideas at all levels—from healthy people to patients with chronic or life-threatening conditions.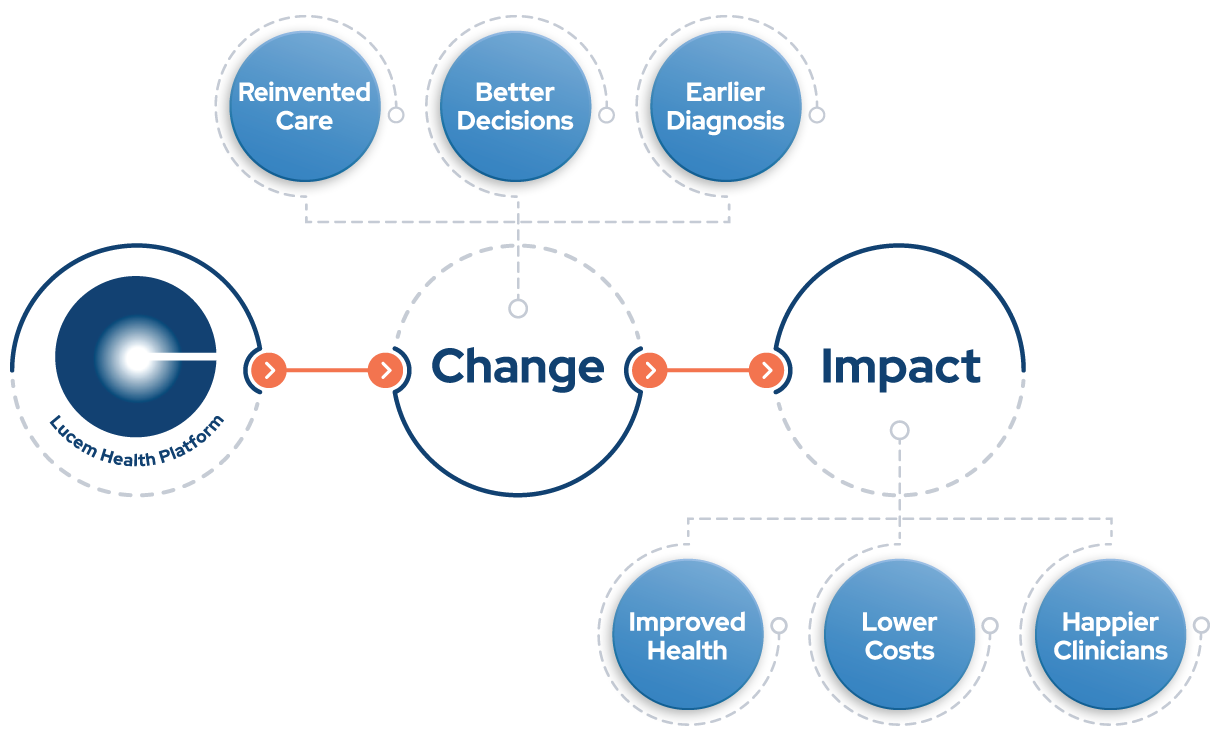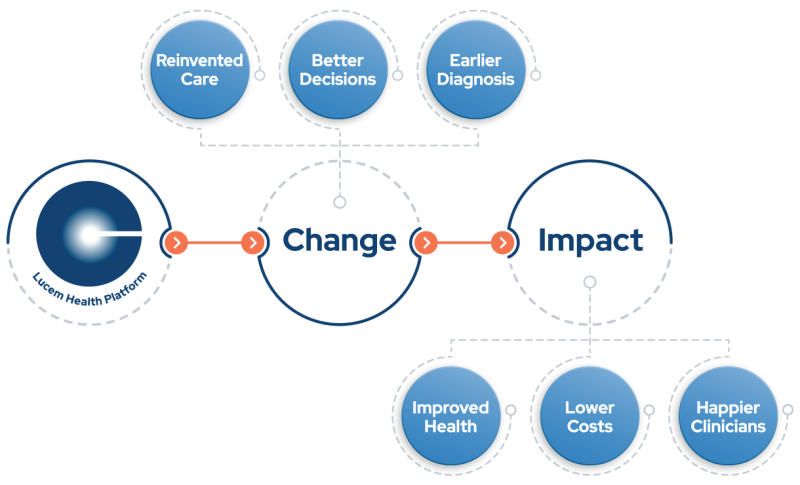 Our clinical AI platform enables and improves these crucial connections, so you can start using the power of AI predictions to improve healthcare outcomes.
What healthcare innovators are saying about Lucem Health
…the development of AI and machine learning algorithms has the potential to revolutionize diagnostic medicine – and Lucem Health is paving the way to revolutionize diagnostic medicine.