Use AI to Detect Diabetes
The rate of diabetic patients continues to grow year-over-year in the United States. Due resource constraints, providers, primarily those in primary care and endocrinology, struggle to proactively identify and intervene with those who appear at the highest risk of progression to diabetes.
of US adults have undiagnosed diabetes
of US healthcare costs are for diabetic care
billion spent annually on direct costs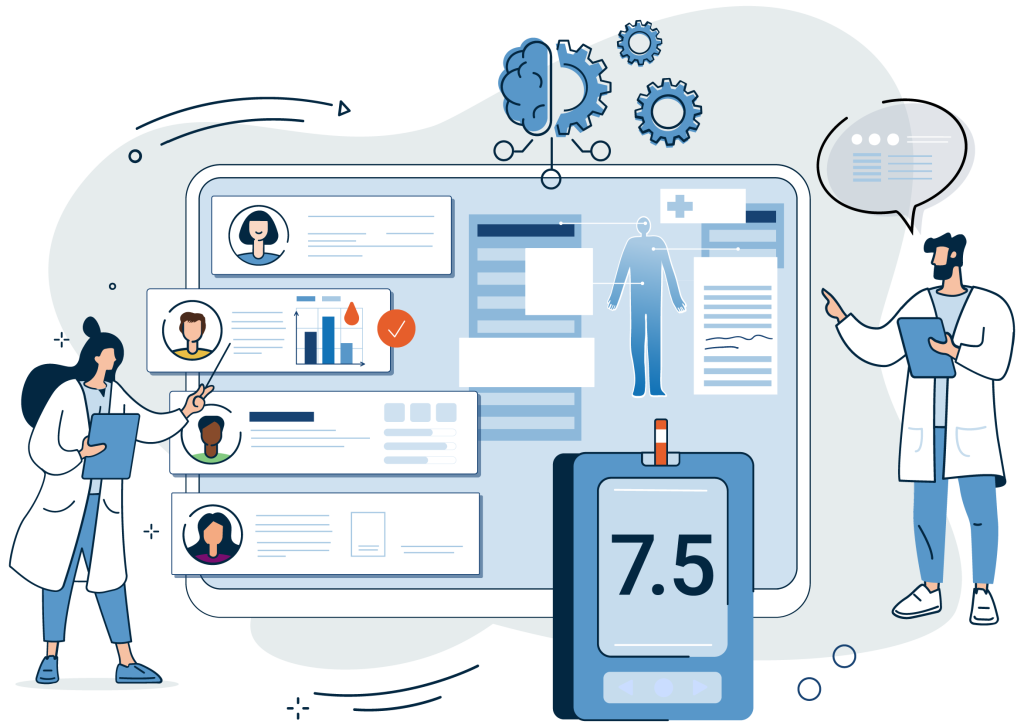 AI-Powered Diabetes Detection
Lucem Health Reveal for Diabetes leverages your existing EHR data to identify patients who may be at higher risk for diabetes—but who are overdue for a standard screening. By using a proven AI algorithm that looks far beyond routine labs, age, and BMI, Reveal for Diabetes can identify patterns and risks that humans alone cannot. This allows you to focus and optimize your diabetes screening resources, which can lead to more effective healthcare and lower your costs.
Reveal for Diabetes Features
Efficient
Presents a simple list of higher risk patients who should receive priority follow-ups

Proactive
Prevent or delay downstream complications with new opportunities to treat, educate, and stabilize previously unknown diabetics
Integrated
Complements and enhances your existing clinical workflows
Secure
Proven data security with HIPAA compliance and SOC 2 certification
Uses EHR data and a proven AI model to identify diabetic patients who have not received a traditional screening

Enables provider organizations to target these patients for earlier intervention, which leads to more successful treatment and better patient outcomes

Creates opportunities for increased revenues in fee-for-service (FFS) scenarios

Accelerates the identification of risk in value-based care (VBC) arrangements, which helps reduce the need for higher-cost treatments
How It Works
See how early detection and intervention can improve outcomes and quality of life for patients enabling treatment before a patient's a condition may become more difficult and expensive to manage.
The Impact of Diabetes
Diabetes is a complex, chronic condition that requires consistent medical care and treatment to help control blood sugar levels. If left untreated, diabetes can lead to devastating complications, such as heart disease, nerve damage, blindness, kidney failure, and amputations. And the risk of death for adults with diabetes is 50 percent higher than for adults without diabetes.
The cost of not treating diabetes is detrimental to the patient, and to society. According to the CDC, diabetes is the most expensive chronic condition to our nation, with annual costs exceeding $327 billion.
According to the CDC, 37 million people in the U.S. have diabetes, and 23% of those are unaware. While guidelines indicate high-risk persons with whom screening for diabetes at regular intervals is recommended, this is often overlooked in clinical practice. Thus, there is a large undiagnosed diabetic population at increased risk for developing complications.
From Partners You Can Trust
Lucem Health partnered with Medial EarlySign to develop the Reveal for Diabetes solution.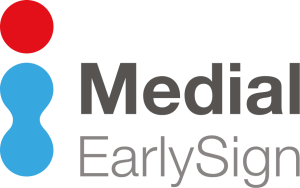 About Medial EarlySign 
Medial EarlySign's clinical machine learning software solutions help healthcare stakeholders keep patients healthier longer. Healthcare clients derive actionable and personalized clinical insights from massive amounts of health data leading to potential improvements in quality care, outcomes, diagnostic efficiency, and to accelerate the latest advances in drug research and therapy. EarlySign's AlgoMarkers and predictive solutions can help clients select enriched subpopulations and more accurately identify and prioritize patients for multiple conditions for interventions to halt or prevent the serious complications from the onset of disease or optimize clinical trials design and recruitment. The company's purpose-built development environment enables fast, accurate, and explainable models supported by peer-reviewed research published by internationally recognized health organizations and hospitals.