Use Clinical AI to Solve Healthcare's Challenges
Today's healthcare organizations are dealing with unprecedented staffing shortages, reimbursements that don't keep pace with inflation, growing numbers of patients who skip regular preventive care, and constant pressure to optimize revenues and manage financial risks.
of the U.S. population has a chronic disease
of costs are for chronic disease care
of Americans have gaps in care – a record high
Making Clinical AI Simple and Affordable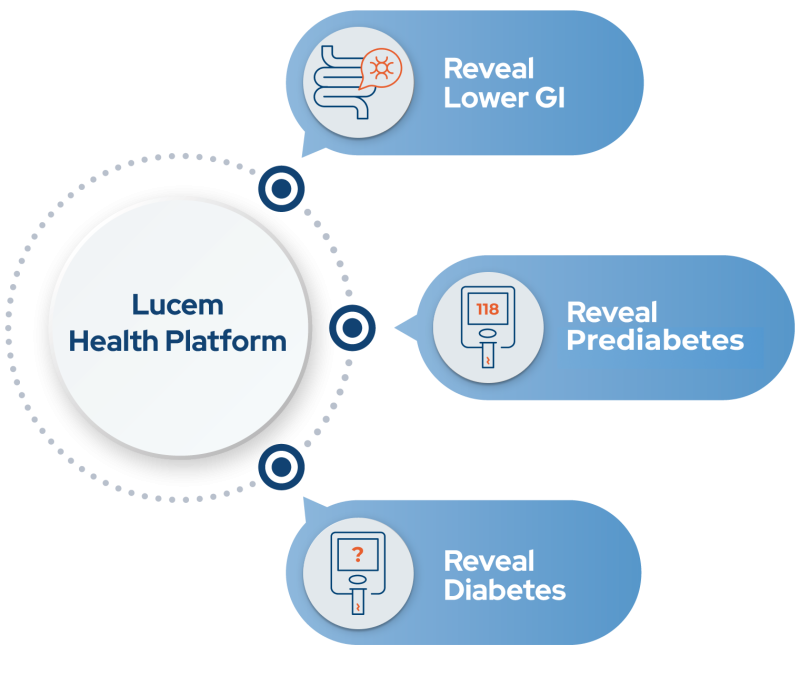 Is powered by a validated clinical AI algorithm finding patterns in data that humans cannot.

Connects these algorithms to your existing clinical data using industry standard integrations.

Identifies patients that appear to be at a higher risk for life threatening or chronic diseases, even in the absence of symptoms, screening results, or other traditional indicators.

Surfaces identified patients without disrupting existing clinical workflows.
AI-Powered Solutions that Deliver
Focused insights that help your clinicians be more proactive and have higher-value interactions with their patients.
Strong clinical and financial ROI by helping you optimize how you deploy scarce resources.
Patient peace of mind by helping you find at-risk patients before their conditions become life threatening or difficult to manage.
Better patient outcomes without changing your clinical workflows.
Simple implementations that don't require you to deploy new software in your environment.
Why Reveal
Chronic conditions like diabetes, cancer, and cardiovascular disease are the leading causes of death in the United States. More than two-thirds of all deaths are caused by one or more of five chronic diseases: heart disease, cancer, stroke, chronic obstructive pulmonary disease, and diabetes. According to the CDC, 90% of the nation's $3.8 trillion per year healthcare costs can be attributed to people with chronic diseases and mental health conditions.
Early diagnosis and intervention can improve outcomes and quality of life for patients enabling treatment before a patient's condition may become more difficult and expensive to manage.